This project was referred to us by a contractor who I have worked with in the past. My team was asked to remodel a kitchen, living room and dining room to create a larger and more open space. The clients were in the process of getting brand new cabinets, granite, and other appliances.
When these features were installed, my team came in during the process and installed beautiful natural color 7 inch hardwood flooring on the main floor of their home.
This type of hardwood gives a coastal take on the rustic old world elegance of wide-plank European Oak. The Costa Collection's natural gray, taupe and caramel tones impart an airy, expansive feeling to virtually any décor. Gentle distressing and thick wear layers insure decades of care-free enjoyment.
SPECIES: European Oak
THICKNESS: 5/8″ WIDTH: 7-1/2″ LENGTH: RL (23″-75″)
TOP LAYER: 4mm
TEXTURE: Subtle hand-scrape, wire-brushed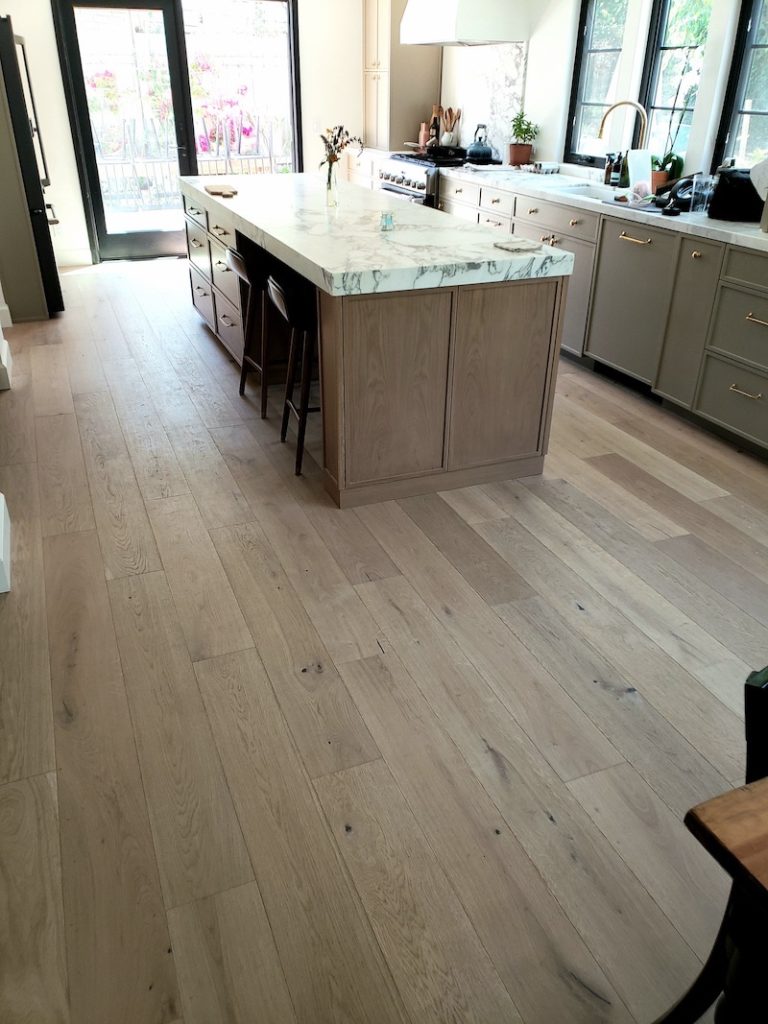 This is a rustic grade hardwood with a durable ultra-matte UV urethane finish which means that it doesn't give off unwanted or unnecessary shine.
They loved this hardwood flooring so much that they are now considering replacing the carpet on the stairs and upstairs bedrooms in the near future.
Since the dog walked through the glue and sealer and tracked it onto the stairs that may be sooner rather than later 🙂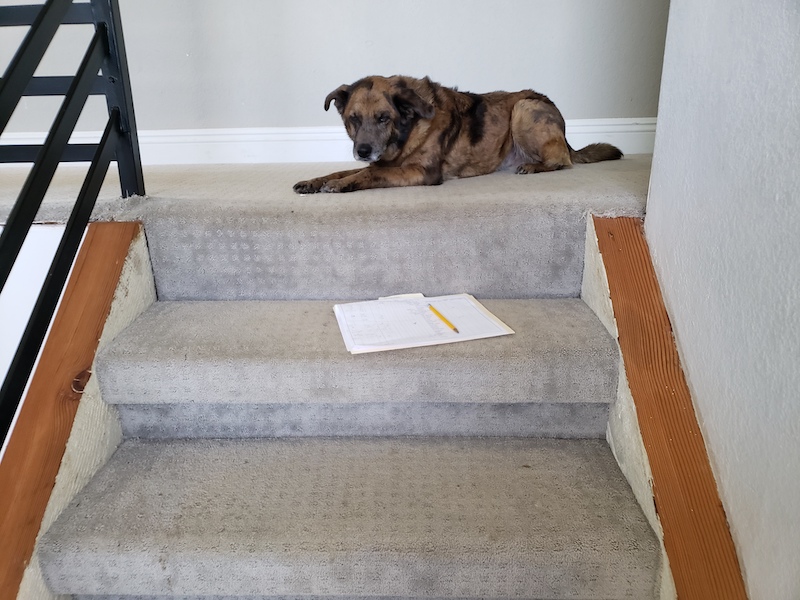 Willus from Encinitas Left Us a Wonderful Review
worked with Dave at San Diego Flooring Pros to replace a continuous wood floor on the lower level of my Home. Dave worked his team into the schedule with other tradesmen doing work on the home and working with his team was very easy. Dave made sure that the surface was appropriately sealed and leveled prior to install and his team did a great job on the floors. The longest run is 40ft contiguous and the flooring had to wrap a stairwell and join in the front of the house. Everything came out great with no odd gaps or trimmed boards. The floor has been down for almost 6 months, and there are no loose boards, no hollow knocks or flexing, and I couldn't be happier with them. I will definitely call them if I need any floor work done, and wouldn't hesitate to recommend their courteous and professional service to anyone looking for flooring folks.