My friend and awesome Realtor David referred his client Mark to us as he lives in New York and is buying this great condo that overlooks Petco Park.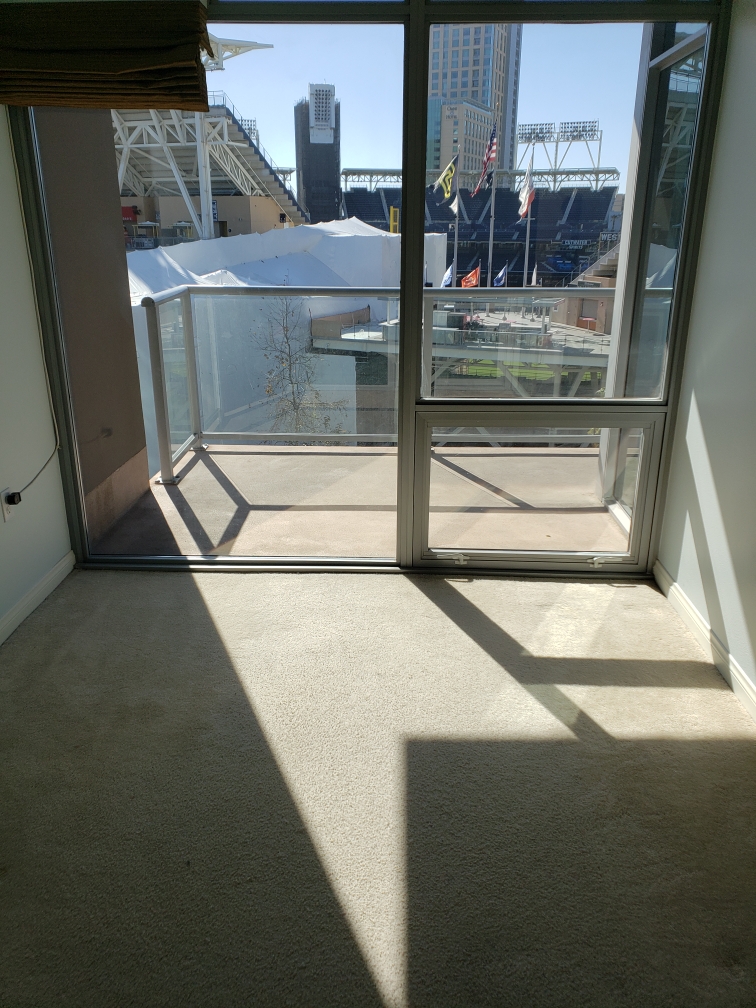 He wanted someone to help him to remove the existing carpet and replace it with the same walnut wood flooring that is in the remaining areas of the home.
We found out his existing floor was discontinued but I was able to find him a really close match from the Garrison collection and it looks pretty cool even with all the light shining in this west facing unit.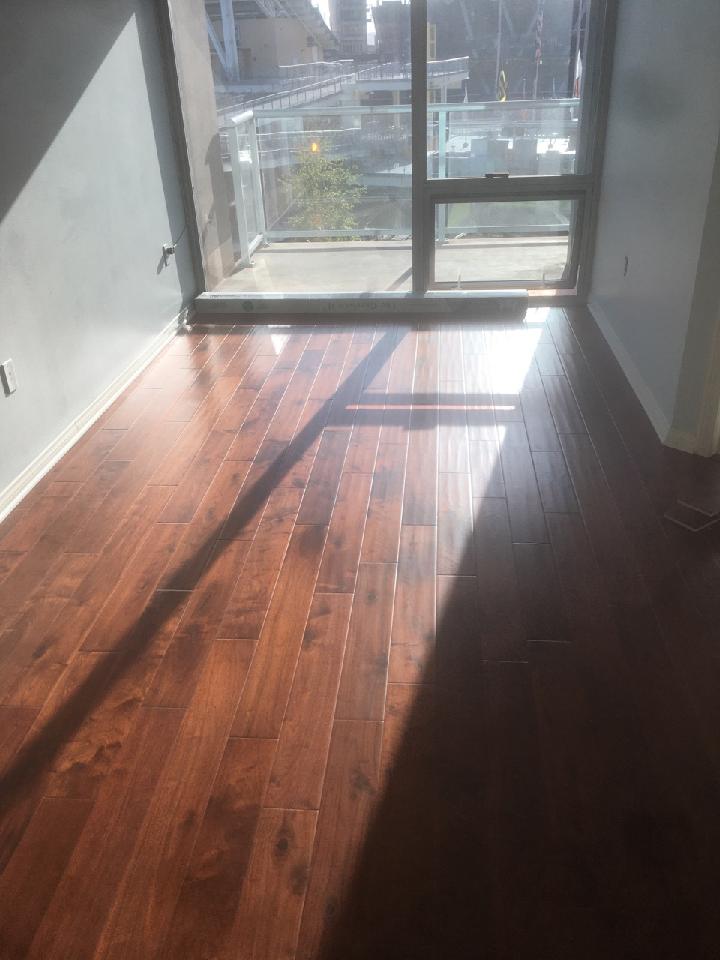 Looking forward to actually meeting Mark because he has invited me to come check it out and go see a Padres game with him. Of course this will have to be after the public is allowed to go watch games again.