Tony contacted us back in November when he was in escrow. He wanted to find hardwood flooring for 3 bedrooms that might be able to complement the existing flooring in the living, dining and hall.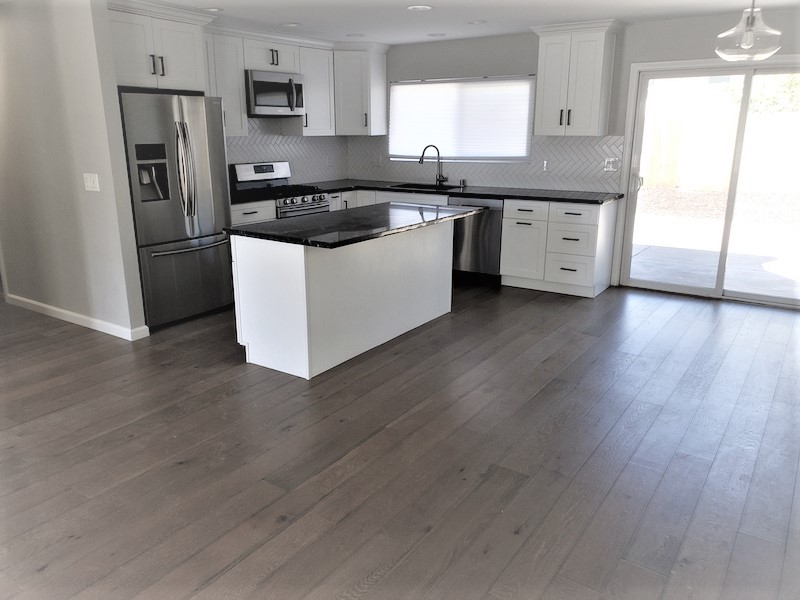 We were able to find this really cool 7 1/2" wide white oak from the Grand Pacific collection that comes with an ultra matte low gloss 9 coat urethane finish that should last for a really long time. It looks really amazing, much better in person than from my photos.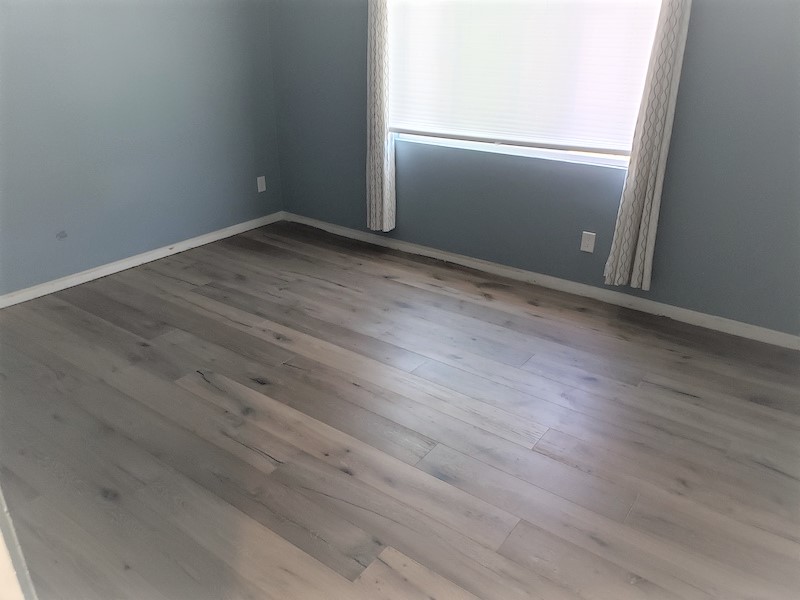 We removed the baseboards and carpet and had to do quite a bit of leveling. We also smoothed out the transition to the bathroom so it blends seamlessly with the tile.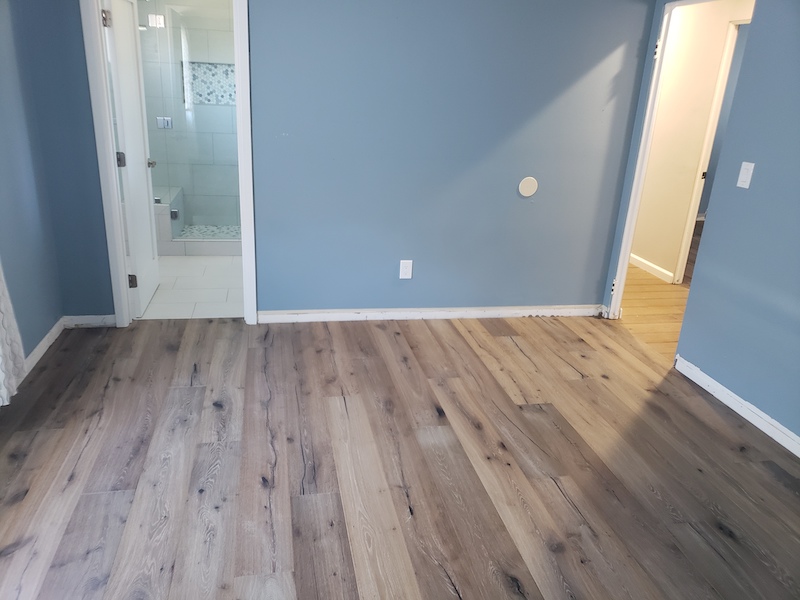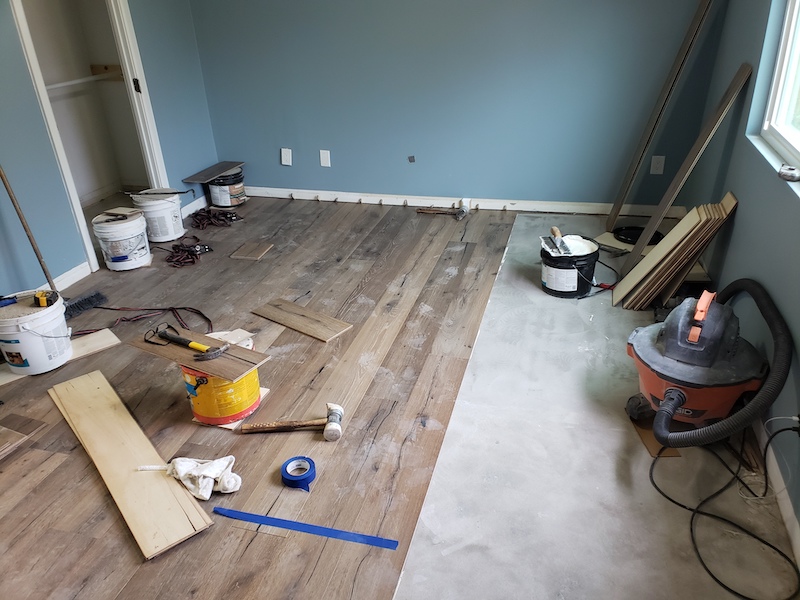 Tony is lucky enough to have a very handy father who will be replacing all the doors and installing new baseboards for him at a substantial discount.
Testimonial from Tony About his Hardwood Floors
Worked with Dave on a small project to add hardwood floors to three bedrooms. He and his team, Yulek, Jesus, and Jose, did a great job and even helped me touch up a few other areas around that house. Would definitely work with them again and highly recommend them!