When you have a customer who is from Scotland and is used to living with wool rugs and wool carpet you want to make sure that you have a good sampling of wool carpets to choose from for your home.
Mary was looking to replace the very worn carpet in her studio slash office and wanted to have a texture that would remind her of the old world cobblestone paths and have a natural look of the old country.
Once we came up with and installed this fantastic little wool loop carpet that was fairly similar to her existing carpet she really loved it and decided to use it in the rest of her home. I think she was just testing us 🙂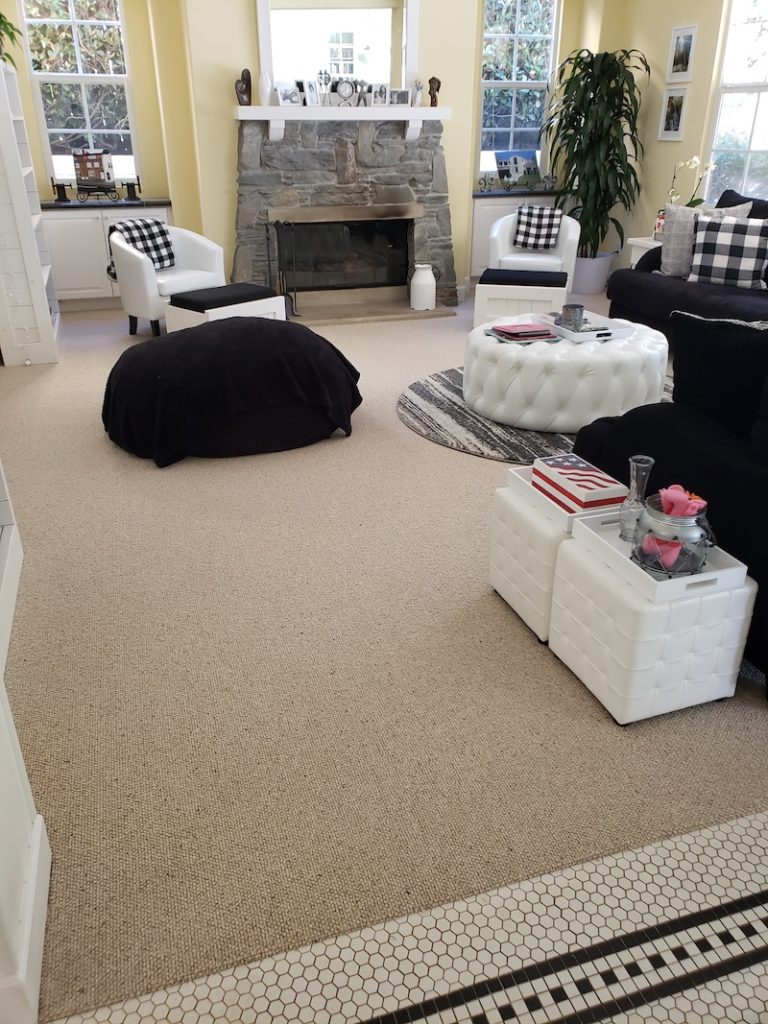 We started off replacing the family room carpet and you can see how nice it looks. We also installed a really nice memory foam pad under foot to give it a really luxurious feel.
We finally got to finish the upstairs carpet and they are in love with their new wool carpet in San Diego. They selected this high quality product from Unique carpets limited, a casual style called Dublin which is crafted of 100% Pure wool and made in the Netherlands. 
Testimonial from Rob, a San Diego Resident
We really appreciated the skill and quality from Dave and his team in re-carpeting our entire home. Graig, aka Barry & Michael did a fantastic job of getting a quality job done while doing so within the timeframe they forecasted. I would recommend them in a second! Thanks again to SDFP's.